Accommodation
Exquisite old-fashioned bedrooms and sedative stay in the hills
Claverton Bungalow consists of four wooden-floored bedrooms, furnished with a unique, sophisticated mix of British contemporary style and one could see the blue mountains and eye-pleasing sunsets from the arched window.
These four bedrooms are well designed and maintained providing the lavish British lifestyle within and feeling the breeze from the surroundings. Claverton bedrooms are ideal for a comfortable and luxurious holiday for a small family or a group of friends.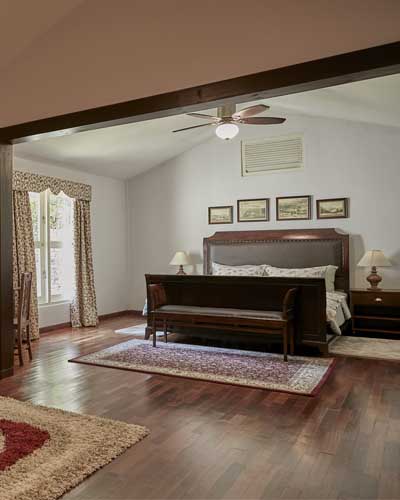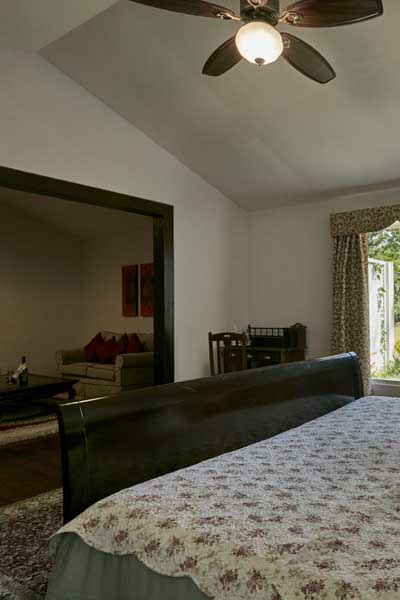 Our wooden-floored, air-conditioned main bedroom is furnished with feather-soft, king-sized cozy beds with crispy cotton linen; guaranteeing a luxurious and restful sleep. The extremely spacious main bedroom consists of a sitting area furnished with a modern sofa set, a British-colonial style wardrobe, a writing desk and chair and ceiling fan and a white-tiled en-suite bathroom with a rainfall shower.
These two elegantly furnished, wooden-floored bedrooms furnished with feather-soft queen-sized cozy beds with crispy cotton linen; ensure a luxurious and peaceful sleep. The two rooms have private garden-view verandas. The bedrooms are furnished with British-colonial style wardrobes, dressing tables and white-tiled en suite bathrooms with rainfall showers.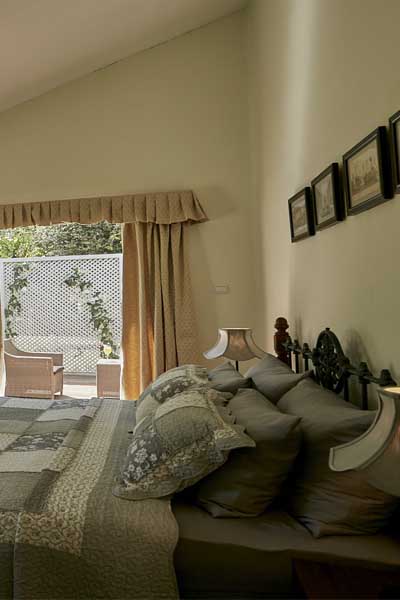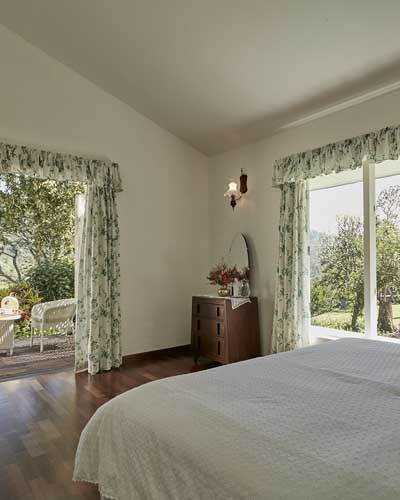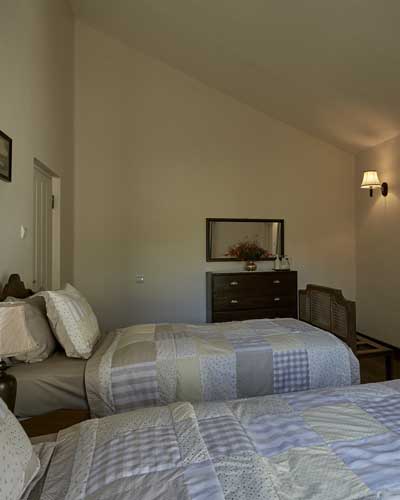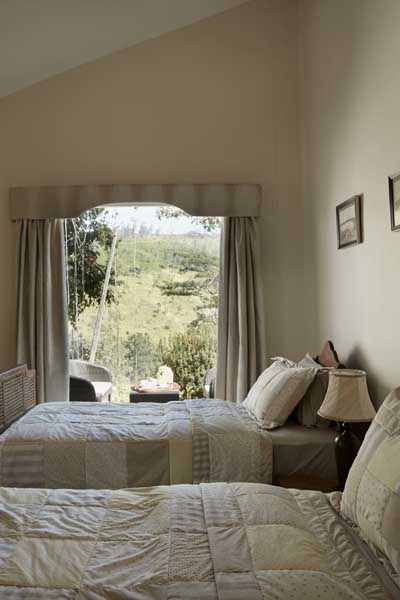 This twin-bedded bedroom, with views of the hillside, has a wooden floor and is furnished with two cozy single beds with crispy cotton linen, and has a white-tiled en suite bathroom with rainfall showers.